Innovating
Robotics
For all

Makr Shakr's goals are clearly ingrained in its name. "Maker" (stylized as "Makr") references the broader culture which embraces open-source production processes and digital fabrication; "Shaker" (stylized as "Shakr") hints at one of the essential tools in mixology, and more importantly, the potential of robotics in changing the landscape of the industry.
The Fourth Industrial Revolution has revealed new possibilities to better the way we live. Initial studies on applying robotics to bartenders were conducted at Senseable City Lab at the Massachusetts Institute of Technology (MIT), led by professor Carlo Ratti. Since then, Makr Shakr's research and development specialists in Italy have taken the innovative idea to new heights, creating mixologist and barista robots that cater to a wide range of settings.
Our quest to push the boundaries of robotic technologies is anchored by a resolution to contribute to the continuous growth of our society. From a professional point of view, our products have provided relief to labor shortage situations, and boast an aptitude to assist human staff members in smoothening their workflow. At the same time, joyfulness remains a core value of the Makr Shakr experience, as playful chit-chats and conversations and new friendships unfold around the elegant dances of our bartending robots.
From lab to bar to people
Makr Shakr's first robotic bartender prototype was introduced to the public in 2013 through multiple international technology and design events, in particular the Salone del Mobile in Milan and Google I/O Conference in San Francisco. It was officially launched as a startup in 2017. Over the years, its robots have reached the most fantastic locales in the world, including VR gaming hubs, tropical beaches and luxury cruise ships on the seas.
Apart from commercial projects, Makr Shakr has also actively engaged with different communities in the society. In 2019, it participated in the exhibition "AI: More Than Human" at the Barbican, London to envision explore the impact of digital technologies on future societies. Later that year, the brand initiated the pilot of a stipend program in the US, With the sale of every robotic unit, the company offered parts of the proceeds to a selected individual whose livelihood had been affected by automation to acquire a new professional skill.
A hub of digital fabrication
Makr Shakr's exceptional robotic bartenders are produced with the utmost care at the factory in Turin. From assembling the complex mechanical parts to developing cool beverage recipes to researching new product features, a team of engineers and designers work in sync, channeling their knowledge and experience into machines that conjure up your next social adventure.
Where great minds unite
The Makr Shakr team is made up of talents from various disciplines and cultural backgrounds, which has helped us develop the best-thought out solutions and reach communities from different parts of the world. Nevertheless, we are united by a sense of mission to improve the hospitality landscape – and the thirst for a glass of well-shaken margarita or negroni.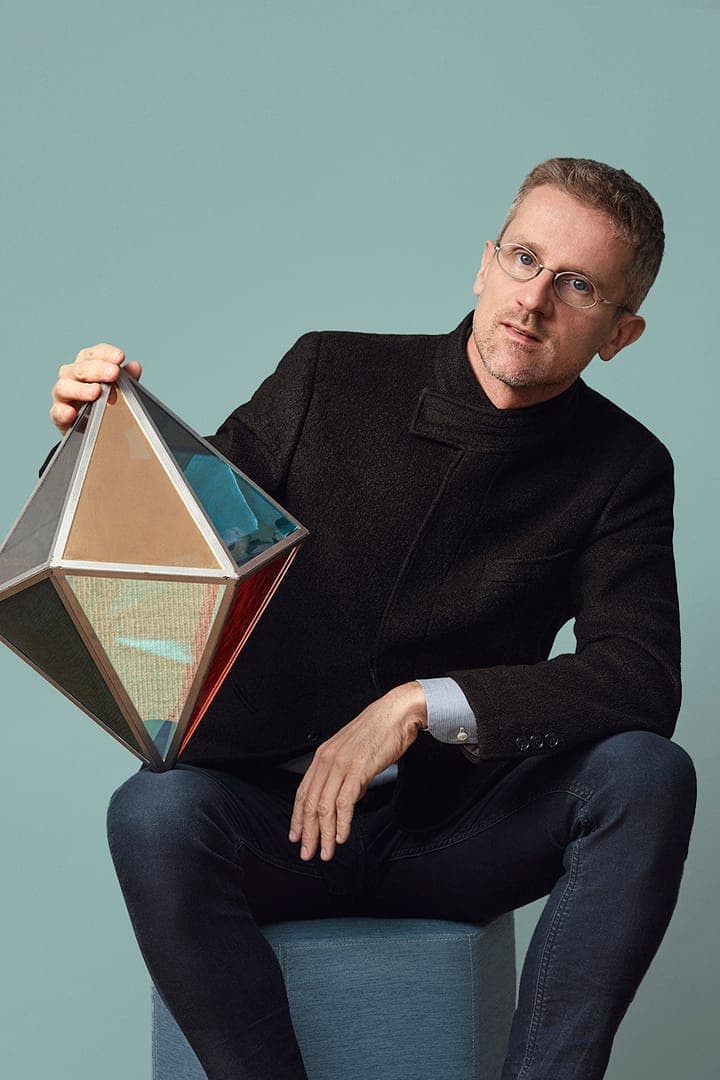 Carlo Ratti
Founder of Makr Shakr
Makr Shakr puts robots in people's hands, exploring human-machine alliances and new dynamics of social creation and consumption. Users play a central role in designing their drinks, while digitally controlled robots can transform their ideas into reality. Ultimately, you are the bartender.
Where Makr Shakr comes to life
Since its birth in Turin, Italy, Makr Shakr has gone on to surprising individuals in London, Singapore and Las Vegas with its unique blend of technology and elegance. Visit all our robotic bartenders from an ever-expanding list of venues to enjoy the many different multi-sensory experiences they offer!
Subscribe to our newsletters to keep up with our global adventures.
Follow us on social media @makrshakr